Idaho Custom Software Solutions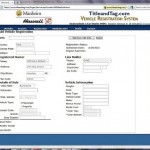 Are you looking for a custom software development company that services Idaho? Need custom software for a brilliant new idea? Are you frustrated with the performance of your business software? Having problems with customers or suppliers due to delays, mistakes, inaccurate or missing information? Are inefficient business processes costing you time and money or putting your company at a competitive disadvantage? If you answered yes to any of these questions then you should be working with The Integrated Solution Group.
At ISG we understand that your Idaho business could have unique software requirements and that finding a suitable business software solution might be impossible. We believe that business performance factors such as employee productivity, operating profits, and customer loyalty are often directly influenced by the quality of the business application software deployed by the organization. We also understand that software packages do not always provide the specific features required to meet the unique objectives of the organization and sometimes require modifications or custom software enhancements.

Need database integration services? Does your 'stand alone' software share that valuable information with your other business systems? Are you tired of inaccurate or missing data caused by human error? Still depending on archaic methods for data exchange? If you answered yes to one of these questions, ISG can help. Since 1993 The Integrated Solution Group, Inc. has designed and built hundreds of custom software applications. Our experienced database consultants will help you organize your business requirements and define your database integration needs, and our database programmers can build a custom database software application that will help you run your business. ISG also provides Database development services including database design and development, custom database programming, and web database development. Our database integration experts have years of experience and can find solutions to connect all of your business software products. One of our specialties is shipping system integration (UPS Worldship and FedEx Shipment Manager), but we can integrate virtually any software package.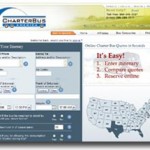 Are you losing business to the competition because of ineffective business software? Do your customers complain about poor service while your telephones ring continuously and your employees complain about being overworked? Maybe we can help. The Integrated Solution Group has developed hundreds of custom software solutions for its clients, including time saving applications like work center management, custom form scanning software, automated fax and email response systems. Our software integration solutions allow for sharing of vital customer service information, and we can provide custom eCommerce software solutions that empower customers to enter orders, check status', pay bills, and perform an array of tasks normally handled by your customer service personnel, all saving you time and money. Most importantly, our custom business software, custom eCommerce software, and other custom software solutions will help you regain a competitive advantage over the competition.
Quality custom software from an experienced software development company. ISG custom software is designed, built and supported in the USA. Contact ISG today to discuss custom software development, custom programming and custom software integration in Alaska. We have custom Internet software and business software solutions for your business.