Illinois Custom eCommerce Software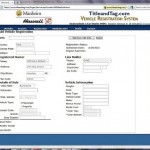 Are you having trouble locating an experienced custom eCommerce software development company that services Illinois? Need custom software for a brilliant new idea? Are you frustrated with the performance of your business software? Does your web site lack the eCommerce features that you need to be competitive? Are inefficient out-dated, business processes costing you time and money or putting your company at a competitive disadvantage? If you answered yes to any of these questions then you should be working with The Integrated Solution Group.
At ISG we understand that your Illinois business could have unique software requirements and that finding a suitable business software solution might be impossible. We believe that business performance factors such as employee productivity, operating profits, and customer loyalty are often directly influenced by the quality of the business application software deployed by the organization. We also understand that software packages do not always provide the specific features required to meet the unique objectives of the organization and sometimes require modifications or custom software enhancements.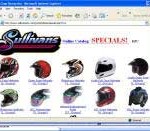 The Integration Solution Group, Inc. has developed hundreds of custom business software applications. We can provide the database consulting, database design and database software development skills necessary to help you build a high quality custom database software package that will improve the operating performance of your business. Our experienced eCommerce software consultants will work directly with you and your staff to define the business requirements of your custom software,review available database programming technology to determine the most appropriate environment for your web database development, and build a realistic plan for the design, development, deployment, and software support of your web database software. ISG's custom web database development typically includes:
Microsoft .Net Technology
ASP.Net Active Server Pages
Integrated MSSQL Database
Admin Control Panel
Integrated Windows Service Controls
Delivered with Full Source Code

Need help with database design and custom database development? Having trouble organizing your important business data? Are your customers frustrated because they can't get the information they need when they need it? Is your staff complaining that your business reporting system doesn't provide critical information required for decision making? If your answer to any of these questions is yes, then you should consider professional database design and database consulting services provided by The Integrated Solution Group, Inc. Our experienced database designers will help you evaluate your business data and create a conceptual database design and relational database design tailored to the actual requirements of your company. The ISG database design team will work directly with your staff to create a custom database design that will improve the accuracy of your reporting systems and our database integration specialists will insure that you get your valuable data from those difficult stand alone systems. If you need web database development we can evaluate your requirements and provide a comprehensive web database design.
Quality custom software from an experienced software development company. ISG custom software is designed, built and supported in the USA. Contact ISG today to discuss custom software development, custom programming and custom software integration in Illinois. We have custom Internet software and business software solutions for your business.