Nebraska Database Application Development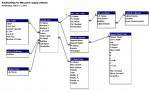 Custom SQL Server, MySQL, Oracle, and Access database development available in Nebraska. Experienced database application development team can work on site or remotely, as the situation dictates. Database consulting and database design services available for smart client and database driven website applications. Custom software solutions designed and developed since 1993. We support Open Source and Microsoft architectures and develop custom database software in C#, .NET, ASP, Perl, Python, Ruby, and others. We also support all major databases. ISG database products include a comprehensive database model, documentation, and source code.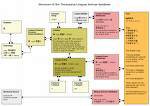 The Integrated Solution Group, Inc. provides a comprehensive range of custom database development services including consulting, design, programming, development, integration, and support. If you need database services chances are we can help. Our team has many, many years of hands on experience and are accustomed to working on difficult business software applications. Our database designers are familiar with the latest tuning techniques and can optimize your databases for maximum performance. We also provide reverse engineering services. ISG clients range from small organizations to large Fortune 500 companies and yes, we will work in Nebraska.
ISG provides custom web database development services for B2B and B2C business applications, as well as intranet and smart client database applications. We use web services and custom tuning techniques to insure that our database driven websites will operate at peak performance with extreme reliability. Our experienced database developers can work directly with your existing staff or, if the situation dictates, independently develop the entire project from design through development, training and implementation. ISG also provides database integration solutions for stand alone or orphaned database products.
Let us show you how to improve data integrity, enhance your reporting systems, and integrate your database software products. Contact ISG today for custom database development in Nebraska.