Data Mining Solutions
The Answers Are Hidden In The Data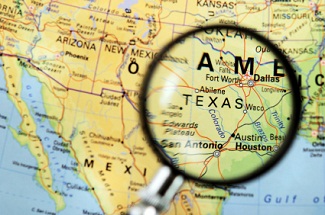 Are you looking for a data mine design that will help you extract the hidden data necessary to improve sales or increase the operational efficiency of your organization? Custom data mining software developed by The Integrated Solution Group, Inc. can provide business intelligence data only accessible through the use of multi-layered relational algorithms. Our data mining software is used to analyze large sets of database information, resulting in the extraction of the underlying meaning of the data. Data mining tools can be custom developed to predict behaviors, future trends, or other difficult to define organizational and behavioral interactions, allowing organizations to make pro-active, knowledge-driven decisions. Sophisticated data mining tools can answer questions that traditionally were too complex or time consuming to effectively resolve. Significant increases in the size and complexity of the underlying databases (or data warehouse systems) have resulted in a shift away from direct data analysis toward indirect, automated analysis using more complex and sophisticated tools that analyze databases and data warehouses for hidden patterns. These techniques often find predictive information that experts may miss entirely when using less sophisticated analytical tools and, when combined with automated data mining software, provide dynamic information that can be used to steer business strategy.
Data Mining Defined: How Can a Data Mine Benefit My Organization?
Data mining can be defined as the entire process of applying database design architecture with analytical software methodologies to develop new techniques for knowledge discovery of disparate or concealed data. Data mining derives its name from the similarities between searching for valuable information in a large database and mining a mountain for a vein of valuable ore. Both processes require either sifting through an immense amount of material, or intelligently probing it to find where the value resides.
In the past analysts performed the task of extracting useful information from static data sets using relatively simple algorithms designed to evaluate two or three related data elements. This approach was acceptable when only limited amounts of data were available, but the increasing volume of data in modern organizations has provided the opportunity for far more sophisticated analysis of results and trends. As more and more of society has become a source for data, the opportunities to derive meaningful predictive data has increased exponentially. Web database development via the Internet, combined with ever growing data collection techniques, is providing an opportunity for analysis and resolution of complex demographic and behavioral patterns that assist businesses in making decisions on what to sell, how to price it, how to sell it, where to sell it, when to sell it, who to sell it to, and on and on and on. The real question today is not whether you should be using a data mine solution, but rather how you should be using it to benefit your organization.
Custom Data Mining Software – Sample Data Mine Applications
| | | |
| --- | --- | --- |
| Primary Data Source | Business Question | Information Used For |
| Internet shopping carts | What do consumers buy in combinations? | Upsell: Bundling / grouping items |
| Super Market Check-out | What day of week do specific items sell best? | Avoid putting items on sale when they will sell anyway |
| Credit Card Purchases | What are the spending habits of this particular consumer? | Targeted offers, promotions related to items that consumer typically buys |
| Predictive Surveys | What are the demographic attributes of our typical consumer? | Restaurant, business location. Direct mail offers. |
Contact ISG today for a free telephone consultation to discuss your data mining and data warehouse requirements. Our data mining consultants will assist you in evaluating the requirements and creating a detailed data mine solution designed to help you find the valuable information hidden in your operational databases. ISG custom data mining software can also be combined with our data warehouse solutions.