eCommerce Database Design
Database Design eCommerce

Need help with database design and custom database development? Having trouble organizing your important business data? Are your customers frustrated because they can't get the information they need when they need it? Is your business complicated or different enough that standard, out of the box eCommerce software just doesn't work for you? Do you need an eCommerce database or eCommerce software design that will tie all of the components together? If you answered yes then you should consider discussing your eCommerce software development needs with The Integrated Solution Group, Inc. When you need help understanding eCommerce software design or eCommerce database development, we can help. ISG is an experienced eCommerce solution provider and can provide eCommerce database design and custom eCommerce software development services to help you achieve your goals. If you need web database development we can evaluate your requirements, provide a comprehensive web database design and we can show you how to design custom software that will improve customer loyalty, streamline your business processes, and make your organization more effective and more profitable.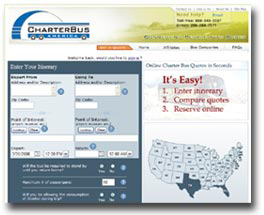 ISG has provided quality software consulting and software design services since 1993. Our experienced eCommerce software developers can help you in design and build an eCommerce software solution tailored to the exact needs of your business. We can also work with your existing staff to develop an effective eCommerce software development process, and best of all, we deliver full source code with all of our completed custom e Commerce software solutions. If you feel that your business is falling behind, or you're tired of hearing your customers complain, we can build an eCommerce software solution for you. We deliver value by designing and building custom business software designed to improve the overall operating performance of your business.
Web Database Integration e-Commerce

Do you need web database integration for your corporate eCommerce web site? Tired of employees re-typing critical information from cryptic email? ISG can provide professional software solutions for your web database development needs. We combine superior web database design and high performance web database programming to create an optimum professional database driven website for your business. ISG's web database programmers use the latest .NET application development methodologies and web database design tools for our web database development. Our custom database development and database integration team will assist you in establishing communication links between all of your web processes and business software applications. Contact The Integrated Solution Group, Inc. today for custom database programming and custom web site database development.
Custom Software Developmentby experienced software professionals. Our custom software is designed, built and supported in the USA.
Contact ISG today to discuss your custom eCommerce software requirements and eCommerce software development needs.