Custom eCommerce Software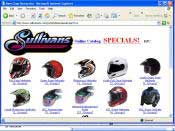 The Integrated Solution Group, Inc. has developed hundreds of custom business software applications since 1993. We can provide the software design and software development skills necessary to help you build a high quality custom web software package that will improve the operational performance of your business. Our experienced software consultants will work directly with your staff to define the business requirements of your custom software, review available technology to determine the most appropriate environment for your web based applications, and build a realistic plan for the design, development, deployment, and software support of your custom web applications. Our custom web programming staff will construct the site to your unique requirements using the best available technologies. If you don't currently have Internet access to your business then you are probably losing business to your competitors. An effective eCommerce solution can help you improve your business and retain your valuable customers.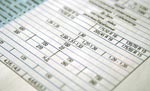 Do you need a custom web site for your business? It's a well-known fact that the Internet has changed, and continues to change the way the world does business. More and more business software programs are being rewritten or converted to run as browser based Internet applications. Many new business applications are being designed and built with full Internet capabilities. Customers can now buy online, track their order status, obtain tracking information, etc. without ever speaking with a customer service agent. Executives can access vital information while on the road and workers can perform their duties from the comfort of their own home. In effect, the world has become one giant network providing businesses countless opportunities to improve efficiencies, reduce overhead, improve customer service, and increase profitability. The possibilities are endless and the rewards staggering!
Software Support e-Commerce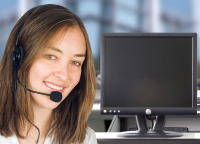 ISG not only provides custom software design and development, we also provide software support for custom eCommerce software solutions. ISG works with it's clients to develop creative, flexible support plans designed to fulfill the needs of your organization. Regardless of your requirement, we are committed to delivering the highest quality support services. We provide support for a wide variety of custom business software, operating systems, hardware, and technology platforms. Our dedicated support team is committed throughout the life cycle of your project. Our mission is to support you in the software design, software development, and implementation of your project. Since we have been with you throughout the entire process, we truly understand your needs and tailor our support services accordingly.
– Business productivity software
– B2B and B2C custom eCommerce software solutions
– Custom eCommerce web sites
– Web based customer service solutions
– Custom accounting software
– inancial software, financial reporting, G/L, A/R, A/P
– Merchandising, order processing and invoicing applications
– CRM and sales reporting systems
– Warehouse management software, purchasing, inventory control
– Shipping system integration
– Custom bar code software and bar code scanner integration
– Customer service, task tracking, work center management
– Laser form printing and automated fax solutions
– Office automation, document storage and retrieval
– Image scanning and OCR processing solutions
– Geographical, trip routing and mapping applications
– Software integration and data conversion services
If you don't see your environment listed, please Contact us. We support many others, and specialize in developing interfaces between platforms / languages and custom software applications.
At ISG we take our business partnerships seriously. We believe that providing superior software support services is critical to ensuring the business success of our customers. We also believe that our continuing commitment to emerging technologies allows us to assist our partners in finding the best possible software support solutions.
We can help you design high performance custom database software that will power your business on the world wide web. ISG custom software solutions are designed and built in America.