eCommerce Web Site Design
Web Site Design eCommerce

Are you looking for database application development or web database programming or web database design for your B2B or B2C eCommerce web site? If so, ISG can help. Our database consultants and database design team can analyze your business requirements and help you design and implement a database solution that will improve the performance of your business. ISG custom databases are designed and built with performance in mind. Our databases are fully normalized and we use stored procedures and triggers to optimize performance and reliability. It's no secret that most successful companies now have an Internet web site. Customers are becoming more accustomed to logging in to place orders, check their order status, and to perform any number of business transactions. The reason is simple, they can do their searches at their own convenience and avoid calling during business hours and spending time waiting in telephone queues. If you don't currently have Internet access to your business then you are probably losing business to your competitors. An effective eCommerce web site design and eCommerce solution can help you improve your business and retain your valuable customers. Our eCommerce web site design services can help you build your business on the web.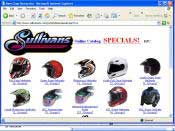 The Integrated Solution Group, Inc. has developed hundreds of custom business software applications since 1993. We can provide the software design and software development skills necessary to help you build a high quality custom web software package that will improve the operational performance of your business. Our experienced software consultants will work directly with your staff to define the business requirements of your custom software, review available technology to determine the most appropriate environment for your web based applications, and build a realistic plan for the design, development, deployment, and software support of your custom web applications. Our custom web programming staff will construct the site to your unique requirements using the best available technologies. ISG's custom web software and custom web application development typically includes:
Microsoft .Net Technology
ASP.Net Active Server Pages
Integrated MSSQL Database
Admin Control Panel
Integrated Windows Service Controls
Delivered with Full Source Code
Web Database Development Services e-Commerce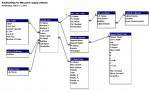 Web database development can be tricky business. Browser compatibility, client / server interaction, and database performance all need to be taken into account during database website development. ISG's web database development team is committed to delivering reliable, high quality custom database solutions to its clients. We use the latest ASP database development tools and .NET application development techniques to enhance the integrity of our web database products and our database programmers use stored procedures and database triggers to insure maximum database performance. We combine superior web database design and high performance web database programming to create a professional database driven website for your business.
The Integrated Solution Group has worked with a wide range of businesses from small companies to Fortune 500 companies and we can help you too. We can help you design high performance custom database software that will power your business on the world wide web. ISG custom software solutions are designed and built in America.