eCommerce Web Site Solution
Web Site Solution eCommerce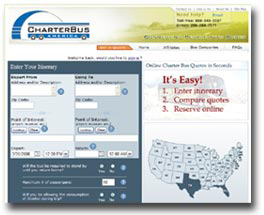 Looking for a web site solution to improve your business? Are you losing ground to your competitors because you don't have an effective eCommerce software solution? Maybe you have an existing eCommerce software solution that isn't fulfilling the requirements of your business? Are you looking for eCommerce software but can't find a package that suits your unique needs? If you answered yes to any of these questions then you should consider custom eCommerce software development by The Integrated Solution Group. It's a well-known fact that the Internet has changed, and continues to change the way the world does business. More and more business software programs are being rewritten or converted to run as browser based Internet applications. Many new business applications are being designed and built with full Internet capabilities. Customers can now buy online, track their order status, obtain tracking information, etc. without ever speaking with a customer service agent. Executives can access vital information while on the road and workers can perform their duties from the comfort of their own home. In effect, the world has become one giant network providing businesses countless opportunities to improve efficiencies, reduce overhead, improve customer service, and increase profitability. The possibilities are endless and the rewards staggering, but how do you retool your business to take full advantage of all the Internet has to offer?
e Commerce Web Database Programming

ISG has been helping cutomers for many years with their web database development needs and we can help you too. We combine superior web database design and high performance web database programming to create an optimum professional database driven website for your business. ISG's web database programmers use the latest .NET application development methodologies and web database design tools for web database development. Our custom database development team supports current Microsoft web development technologies including .NET versions 1 and 2, ASP.NET, and VB.NET and, if you have other business processes that need to communicate with your corporate website, our database integration team can help you tie it all together. Contact The Integrated Solution Group today for custom database programming and custom web site database development.
Database Development e-Commerce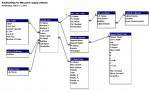 ISG provides database development services for MSSQL, MySQL, and Access databases. We use the latest development technologies including .NET, ASP.NET, and VB.NET to insure that your custom database application will function properly. ISG' custom software development life cycle methodology includes documentation of your project objectives, a comprehensive study of your business processing rules, a detailed system design including user interface requirements, processing rules and requirements, database design and database model, as well as detailed testing and implementation plans. Our experienced database developers can work directly with your in-house staff or, if the situation dictates, develop the entire project from design through training and implementation.
Microsoft .Net Technology
ASP.Net Active Server Pages
Integrated MSSQL Database
Admin Control Panel
Integrated Windows Service Controls
Delivered with Full Source Code
Don't let your business fall behind your competitors. Our mission is to help our business partners maximize their performance by leveraging custom database software technologies. We have many, many years of software design and database programming experience and we enjoy sharing this knowledge with our customers. At ISG we are committed to assisting our customers in finding the best possible technology solutions for their database software applications.
We can help you design high performance custom database software that will power your business on the world wide web. ISG custom software solutions are designed and built in America.