Database Services
Are you looking for a reliable company to provide database services? The Integrated Solution Group, Inc. has provided custom database services since 1993. ISG database consultants can help you evaluate your custom database needs and our database development team can build a custom database application tailored to the exact needs of your business. In addition to database design and development, ISG provides a broad array of database development services including custom database programming, database integration, and web database development. Our clients range from mid-sized organizations to large Fortune 500 companies. We can work independently, or with your technology team, to design and build a custom database software application for your business. Let us show you how to improve data integrity, enhance your reporting systems, and integrate your database software products. ISG's database technicians can repair and rebuild corrupt database structures or design and build a new relational database per your specifications. Don't despair if you are no longer supported by your database software vendor, ISG provides database services for a wide variety of database platforms and orphaned database software products.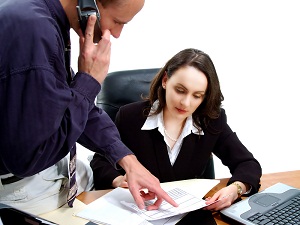 Want to supercharge your database? Do you need to increase performance without sacrificing reliability? Does your business software database contain valuable information that can't be shared with other database applications? If so, ISG can help. Our experienced database consultants will help you create a database design configured to the exact needs of your business and our custom database software will help you capture and manage all of your important business data. Our database consultants and custom database design team will analyze your business requirements and help you design and implement a custom database solution that will improve the performance of your business database software. At ISG we take database consulting seriously and strive to provide the best possible solutions for our clients. We use the latest Open Source and Microsoft technologies to insure that our database designs and custom database solutions are fast, accurate, and reliable. We also work some with existing custom database applications and legacy database solutions and, if we can't work with it, we can design and build a replacement and migrate your existing data.
Does your organization need assistance with database integration? Is your staff complaining that they can't access valuable business data or that they can't merge related data from multiple databases or that redundant entry causes delays and errors? Are you till dependent on archaic methods for data exchange? If you answered yes to one of these questions ISG database services can help. Since 1993 The Integrated Solution Group, Inc. has designed and built hundreds of custom software applications. Our experienced database consultants will help you organize your business requirements and define your database integration needs, and our database programmers can build a reliable custom database software application that will help you run your business. Our database integration experts have years of experience and our database services staff use the latest tools and methods to connect your enterprise software and mission critical databases. Our database integration specialists can integrate virtually any database or software package. We have several integration tools available that allow us to build user triggered, or automated data transport routines that share data across disparate database applications.
High performance database software doesn't just happen. ISG's database design and development team is committed to delivering reliable, high quality custom database solutions to its clients. We use the latest modeling tools to enhance the integrity of our database products and our database programmers use stored procedures and database triggers to insure maximum database performance. ISG can also provide professional software solutions for your web database development needs. We combine superior web database design and high performance web database programming to create a professional database driven website for your business. ISG's web database programmers use the latest .NET database application development methodologies and web database design tools for our web database development projects. Contact The Integrated Solution Group today for custom database programming, custom web site database development, and data warehouse services.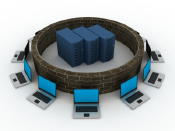 A data warehouse is normally thought of as a database of meta data (summarized data about data), while a data warehouse system would also include components to load, transform, and extract data, as well as tools used to retrieve, analyze, and report on the data. Although the raw data is collected from various sources throughout the organization, the data warehouse normally contains consolidated (rolled up) versions of the information designed to provide fast, effective reporting without the burden of significant added overhead to the organization's operational databases. Because a data warehouse is specifically designed for querying and reporting, the construction rules differ considerably from a typical transactional database. While the transactional database uses a normalized database model to insure referential integrity, the data warehouse may, or may not, follow standard database design and database normalization rules. The value of the data warehouse is not in the amount of data that it contains, but rather in the quality and effectiveness of the summarized meta data, and the ease with which it can be queried. User interfaces are an integral part of the warehouse structure and tools such as charts, graphs, and executive dashboard presentations provide effective methods for enterprise business intelligence reporting. Web database development initiatives can also be enhanced by the superior performance gained by utilizing summarized data warehouse information and if you find that your transaction databases are becoming sluggish, you might also want to consider a data warehouse solution for commonly reported data that requires extensive processing involving multiple databases. Contact us for a free telephone consultation regarding your data warehousing or other database service requirements.