eCommerce Software Development
Custom eCommerce Software Development

Do you need custom e Commerce software development but don't know who to contact? Are your customers asking for more ways to do business with you via the Internet? Would you like to put your business systems on the Internet but can't find an eCommerce package that suits your unique needs? If you answered yes to any of these questions then you should consider custom eCommerce software development by The Integrated Solution Group. ISG is an experienced eCommerce solution provider and can provide eCommerce software design and custom eCommerce software development services to help you achieve your goals. We can customize existing eCommerce software to suit your needs or design and build a custom eCommerce web site for you. Most successful companies now have an Internet web site. Customers are more accustomed to logging in to place orders, check their order status, and to perform any number of business transactions, at their convenience and even from the comfort of their own homes. If you don't currently have Internet access to your business then you are probably losing customers to your competitors. An effective eCommerce solution can help you improve your busines and retain your valuable customers. ISG's eCommerce software consultants can design and build effective custom eCommerce software tailored to the exact needs of your business and your customers. Our eCommerce web site development services can help you build your business on the web.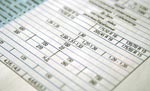 Since 1993, The Integrated Solution Group has developed hundreds of custom business software solutions for its clients. We understand that many businesses have unique business software requirements and that finding a suitable business software solution is not always possible. We also understand that typical 'off the shelf' business software solutions do not always provide the specific features required to meet the unique objectives of the organization and sometimes require modifications, enhancements, or additional custom software development. ISG has developed a business-to-business eCommerce software solution designed with the features that Web users have come to expect.
Commercelink can run both standalone or connected with your business system. The standalone option accepts orders from customers over the Web without having to invest in costly lease lines or in-house Web servers. The connected option allows users to price their orders, check availability, and obtain customer service on-line, via the Internet. Commercelink stores your catalog data in a Microsoft SQL Server database providing rapid, industrial strength product lookups without slowing down your business system.
If you find that Commercelink doesn't fit your unique needs, contact The Integrated Solution Group, Inc. We can evaluate your needs and develop a custom eCommerce software solution tailored to your precise needs.
Database Development e-Commerce

The Integration Solution Group, Inc. has developed hundreds of custom eCommerce software applications. We can provide the database consulting, database design and database software development skills necessary to help you build a high quality custom database software package that will improve the operating performance of your business. We believe that business performance such as employee productivity, operating profits, and customer loyalty are often directly influenced by the quality of the business application software deployed by the organization. Our experienced eCommerce software consultants will work directly with you and your staff to define the business requirements of your custom software, review available database programming technology to determine the most appropriate environment for your web database development, and build a realistic plan for the design, development, deployment, and software support of your web database software. We can help you design high performance custom database software that will power your business on the world wide web. ISG custom software solutions are designed and built in America.