eCommerce Custom Software

Is your business losing ground to your competitors because you don't have an eCommerce web site? Do you have an existing web site that isn't fulfilling the requirements of your business? Are you looking for an eCommerce software solution but can't find a package that suits your unique needs? If you answered yes to any of these questions then you should consider custom eCommerce software development by The Integrated Solution Group. ISG can provide eCommerce web site development services to help you achieve your goals. We can customize existing eCommerce software packages to suit your needs. It's no secret that most successful companies now have an Internet web site. Customers are becoming more accustomed to logging in to place orders, check their order status, and to perform any number of business transactions. If you don't currently have web access to your business then you are probably losing business to your competitors. An effective eCommerce solution can help you improve your busines and retain your valuable customers. ISG's software consultants can design and build effective custom eCommerce software tailored to the exact needs of your business and your customers. Our eCommerce web site development services can help you build your business on the web.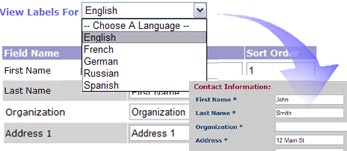 ISG has provided quality software consulting and >software design services since 1993. Our experienced eCommerce software developers can help you to design and build an eCommerce software solution tailored to the exact needs of your business. We believe that business metrics such as employee productivity, operating profits, and customer loyalty are often directly influenced by the quality of the business software deployed by the organization. At ISG we understand that software packages do not always provide the specific features required to meet the unique objectives of the organization and that custom software development and software Integration services are sometimes required. We can work with your existing staff to develop an effective eCommerce software development process, and best of all, we deliver full source code with all of our completed custom e Commerce software solutions. If you feel that your business is falling behind, or you're tired of hearing your customers complain, we can build an eCommerce software solution for you.
Web Database Development e-Commerce

Do you need web database integration for your corporate eCommerce web site? Tired of employees re-typing critical information from cryptic email? ISG can provide professional software solutions for your web database development needs.We combine superior web database design and high performance web database programming to create an optimum professional database driven website for your business. ISG's web database programmers use the latest .NET application development methodologies and web database design tools for our web database development. Our custom database development and database integration team will assist you in establishing communication links between all of your web processes and business software applications. Our experienced custom software developers can design and build a custom eCommerce software solution geared specifically to the needs of your business. Contact The Integrated Solution Group, Inc. today for custom database programming and custom web site database development. ISG's custom web database development typically includes the following features:
Microsoft .Net Technology
ASP.Net Active Server Pages
Integrated MSSQL Database
Admin Control Panel
Integrated Windows Service Controls
Delivered with Full Source Code
We can help you design high performance custom database software that will power your business on the world wide web. Our mission is to help our business partners maximize their performance by leveraging custom database software technologies. We have many, many years of software design and database programming experience and we enjoy sharing this knowledge with our customers. At ISG we are committed to assisting our customers in finding the best possible technology solutions for their >database software applications.
Contact ISG today to discuss your custom eCommerce software requirements and eCommerce software development needs.