eCommerce Internet Solution for Business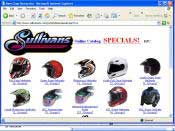 Does your business need an eCommerce Internet solution? Do your customers complain that they can't do business with you via the Internet? Do you feel like you're losing ground to your competitors because you don't have an effective eCommerce software solution? If you answered yes to any of these questions then you should consider custom eCommerce software solutions by The Integrated Solution Group. ISG is an experienced eCommerce solution provider and can provide eCommerce software consulting, software design and custom eCommerce software development services to help you achieve your goals. We can customize existing eCommerce software to suit your needs or design and build a complete custom eCommerce web site for you. With today's technology customers have become accustomed to placing orders, checking their order status, and performing any number of other business transactions via the internet, at their own convenience. If you don't currently have Internet access to your business then you are probably losing business to your competitors. An effective eCommerce solution can help you improve your business and retain your valuable customers. ISG's eCommerce software consultants can design and build effective custom eCommerce software tailored to the exact needs of your business and your customers.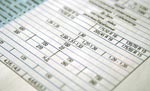 Since 1993, The Integrated Solution Group has developed hundreds of custom business software solutions for its clients. We understand that many businesses have unique business software requirements and that finding a suitable eCommerce business software solution is not always possible. We believe that business performance such as employee productivity, operating profits, and customer loyalty are often directly influenced by the quality of the eCommerce business software deployed by the organization. We also understand that typical 'off the shelf' business software solutions o not always provide the specific features required to meet the unique objectives of the organization and sometimes require modifications, enhancements, or additional custom software development. ISG provides eCommerce web site development services that can help you build your business effectively on the web.

High performance database software doesn't just happen. ISG's database design and development team is committed to delivering reliable, high quality custom database solutions to its clients. The Integrated Solution Group, Inc. works with companies that range in size from small family owned businesses to Fortune 500 companies. Our custom business software will help you streamline business processes, reduce errors, and raise employee productivity. ISG also provides eCommerce software consulting, eCommerce software solutions, and custom eCommerce software development. We can put your company on the Internet. If you need it, we can build it for you, your way. ISG also provides business software suppor services for a variety of products including orphaned business software solutions. Our custom business software solutions are designed and built using the latest software development technologies.
We can help you design high performance custom database software that will power your business on the world wide web. ISG custom software solutions are designed and built in America.
Custom Software Development by experienced software professionals. Our custom software is designed, built and supported in the USA.
Contact ISG today to discuss your custom eCommerce software requirements and eCommerce software development needs.