eCommerce Software Consulting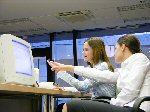 Do you have a compelling idea for a fantastic new Internet software solution? Does your business need eCommerce software to better serve your loyal customers? Are you looking for a prominent presence on the world wide web? Maybe you're having trouble finding the right eCommerce software consulting company for your business? ISG can provide eCommerce software consulting services designed to help you achieve your Internet goals. Our experienced eCommerce consultants can help you define your software requirements, evaluate available eCommerce software packages and, if necessary, help you design a complete custom eCommerce internet solution. If you don't currently have web access to your business then you are probably losing business to your competitors. An effective eCommerce solution can help you improve your operating profits and retain your valuable customers. ISG's eCommerce software developers can design and build quality custom eCommerce software tailored to the exact needs of your business and your customers. Our eCommerce software consulting services can provide the answers you need to build your business on the web.
e Commerce Web Database Development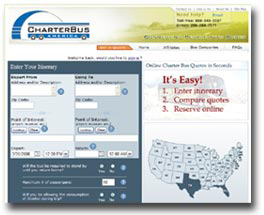 Are you looking for eCommerce database consulting or web database development for your B2B or B2C eCommerce initiatives? Our database consultants will evaluate your web database requirements and create a professional database driven website design tailored to your eCommerce business needs and our database development team can build your custom database website using Microsoft SQL Server or MySQL and .NET application development technologies. Our web database solutions also include high performance database reporting and grid displays to allow for on screen sorting of displayed data, and built in download management, control panel, and database backup tools. Contact ISG today to see how our database consulting services can improve the performance of your business.
ISG provides custom eCommerce software consulting services for:
Microsoft .Net Technology
ASP.Net Active Server Pages
Integrated MSSQL Database
Admin Control Panel
Integrated Windows Service Controls
Delivered with Full Source Code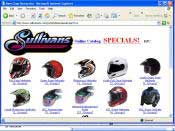 ISG has provided quality software consulting and software design services since 1993. Our experienced Internet software developers can help you in design and build an Internet software solution tailored to the exact needs of your business. We can also work with your existing staff to develop an effective eCommerce software development process, and best of all, we deliver full source code with all of our completed custom eCommerce software solutions. If you feel that your business is falling behind, or you're tired of hearing your customers complain, we can build an eCommerce software solution for you.
Don't let your business fall behind your competitors. Our mission is to help our business partners maximize their performance by leveraging custom database software technologies. Since 1993 we have provided software design and database programming services to our customers. At ISG we are committed to assisting our customers in finding the best possible technology solutions for their ecommerce software solutions.
We can help you design high performance custom database software that will power your business on the world wide web. ISG custom software solutions are designed and built by eCommerce software professionals.
Contact ISG today to discuss your custom e Commerce software consulting and eCommerce software design needs.