eCommerce Software Development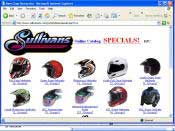 Do you need custom eCommerce software development to help improve your business? It's no secret that most successful companies have an eCommerce web site. Customers are becoming more accustomed to logging in to place orders, check their order status, and to perform any number of business transactions. The reason is simple, they can do their business at their own convenience and avoid spending time waiting in telephone queues when calling during busy working hours. If you don't currently provide web access to your business then you are probably losing business to your competitors. An effective eCommerce solution can help you improve your business and retain your valuable customers. ISG's professional software development team can design and build high performance >custom eCommerce software tailored to the exact needs of your business and your customers.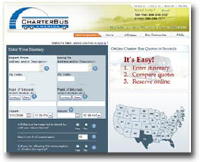 ISG has provided quality software consulting and eCommerce software design services since 1993. Our experienced eCommerce software developers can assist you in building a business to business or business to consumer eCommerce software solution. Whether you need a sophisticated database driven web site, a design driven static site, or web site integration to your other business processes, ISG can design and build the necessary custom software. We can work independently or, if you prefer, work with your existing staff to develop an effective eCommerce software development process, and best of all, we deliver full source code with all of our completed custom e Commerce software solutions. If you feel that your business is falling behind, or you're tired of hearing your customers complain, we can build an eCommerce software solution for you. ISG provides eCommerce software solutions for Open Source and Windows environments. We develop on MSSQL, MySQL, Oracle, PostgreSql, and MS Access database platforms.

The Integration Solution Group, Inc. has developed hundreds of custom business software applications. We can provide the database consulting, database design and database software development skills necessary to help you build a high quality custom database software package that will improve the operating performance of your business. Our experienced eCommerce software consultants will work directly with you and your staff to define the business requirements of your custom software, review available database programming technology to determine the most appropriate environment for your web database development, and build a realistic plan for the design, development, deployment, and software support of your web database software. ISG's custom web database development typically includes:
Microsoft .Net Technology
ASP.Net Active Server Pages
Integrated MSSQL Database
Admin Control Panel
Integrated Windows Service Controls
Delivered with Full Source Code
Don't let your business fall behind your competitors. Our mission is to help our business partners maximize their performance by leveraging custom database software technologies. We have many, many years of software design and database programming experience and we enjoy sharing this knowledge with our customers. At ISG we are committed to assisting our customers in finding the best possible technology solutions for their database software applications.
We can help you design high performance custom database software that will power your business on the world wide web. ISG custom software solutions are designed and built in America.
- Custom database software development
- Business productivity software
- B2B and B2C custom eCommerce software solutions
- Custom eCommerce web sites
- Web based customer service solutions
- Custom accounting software
- Financial software, financial reporting, G/L, A/R, A/P
- Merchandising, order processing applications
- CRM and sales reporting systems
- Warehouse management software, inventory control
- Shipping system integration
- Custom bar code software and scanner integration
- Customer service, work center task management
- Laser form printing and automated fax solutions
- Office automation, document storage and retrieval
- Image scanning and OCR processing solutions
- Geographical, trip routing and mapping applications
- Software integration and data conversion services
If you don't see your environment listed, please Contact us. We support many others, and specialize in developing interfaces between platforms / languages and custom software applications.