eCommerce Software Integration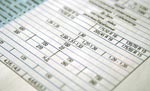 Do you need to integrate your business software with a custom eCommerce software product? Are you looking for a presence on the world wide web? It's no secret that many successful companies depend on an Internet web site to improve their business performance by allowing customers to place orders, check their order status, and to perform any number of business transactions via the corporate web site.
ISG's software consultants can help you evaluate your business requirements, recommend and develop an Internet web site solution, provide software design solutions, develop custom software, and if necessary, provide business software development or software integration services. We have extensive experience in system analysis, database design, business software design, custom software development, installation, training and support. If your customers don't currently have web access to your organization then you are probably losing business to your competitors. An effective eCommerce solution can help you improve your business and retain your valuable customers. You can reduce your operating costs and improve customer loyalty by expanding your services to the Internet.
ISG can design and build high performance custom eCommerce software tailored to the exact needs of your business and your customers.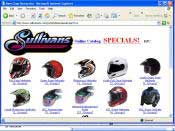 ISG has provided quality software consulting and software design services since 1993. Our experienced eCommerce software developers can help you design and build an eCommerce software solution tailored to the exact needs of your business. We have the software products, the people, and the proven performance record to help you develop a powerful web site and within your budget. Our team will review your current processes and work with your existing staff to develop an effective eCommerce software developmentprocess, and best of all, we deliver full source code with all of our completed custom e Commerce software solutions. If you feel that your business is falling behind, or you're tired of hearing your customers complain, we can build an eCommerce software solution for you.
Web Database Integration e-Commerce

Do you need web database integration for your corporate eCommerce web site? Tired of employees re-typing critical information from cryptic email? ISG can provide professional software solutions for your web database development needs. We combine superior web database design and high performance web database programming to create an optimum professional database driven website for your business. ISG's web database programmers use the latest .NET application development methodologies and web database design tools for our web database development. Our >custom database development and database integration team will assist you in establishing communication links between all of your web processes and business software applications. Contact The Integrated Solution Group, Inc. today for custom database programming and custom web site database development. Our database integration services include Microsoft .Net Technology, ASP.Net Active Server Pages, and Integrated MSSQL Database.
The Integrated Solution Group, Inc. works with companies that range in size from small family owned businesses to Fortune 500 companies. We have many, many years of software design and database programming experience and we enjoy sharing this knowledge with our customers. At ISG we are committed to assisting our customers in finding the best possible technology solutions for their database software applications.