eCommerce Software Solution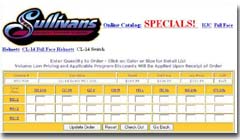 Are you looking for an eCommerce software solution to improve the performance of your business? Maybe your existing eCommerce software isn't fulfilling the requirements of your customers? Are you looking for eCommerce software but can't find a package that suits your unique needs? If you answered yes to any of these questions then you should consider a custom eCommerce software solution by The Integrated Solution Group. ISG has developed a a business-to-business eCommerce software solution designed to interface with your business software and features a true online catalog which web users have come to expect. If you find that CommerceLink doesn't fit your unique needs, we can evaluate your needs and develop a custom eCommerce software solution tailored to your precise needs. If you don't currently provide web access to your business then you are probably losing business to your competitors. An effective eCommerce solution can help you improve your business and retain your valuable customers. ISG's professional software development team can design and build high performance custom eCommerce software solution.
Do you need custom software development? Since 1993, The Integrated Solution Group has developed hundreds of custom software solutions for its clients. We understand that many businesses have unique requirements and that a "one size fits all" package is not always an appropriate solution. We believe that business metrics such as employee productivity, operating profits, and customer loyalty are often directly influenced by the quality of the business software deployed by the organization. At ISG we understand that software packages do not always provide the specific features required to meet the unique objectives of the organization and that custom software development and software Integration services are sometimes required.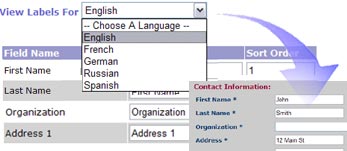 Database Integration Solutions e-Commerce

Need you need eCommerce database integration services? Does your 'stand alone' software share that valuable information with your other business systems? Are you tired of inaccurate or missing data caused by human error? Still depending on archaic methods for data exchange? Our database integration experts have years of experience and can find solutions to connect all of your business software products. Since 1993 The Integrated Solution Group, Inc. has designed and built hundreds of custom software applications. Our experienced database consultants will help you organize your business requirements and define your database integration needs, and our database programmers can build a custom database software application that will help you run your business on the internet.
The Integrated Solution Group, Inc. works with companies that range in size from small family owned businesses to Fortune 500 companies. Our software development process can help you streamline operations, reduce errors, and raise productivity. Contact ISGtoday to find out how our custom business software solutions can improve the performance of your organization. In addition to software development, ISG provides eCommerce consulting, eCommerce software solutions, web database development, and custom eCommerce software development. If you need it, we can build it for you, your way. ISG also provides software support services for a variety of products including orphaned software solutions.
We can help you design high performance custom database software that will power your business on the world wide web. ISG custom software solutions are designed and built in America.