eCommerce Web Design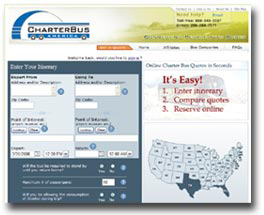 Do you want to put your business on the Internet but can't seem to find a way? Are your customers complaining that they can't access your business software on the Web? Is your business losing ground to your competitors because you don't have an eCommerce web site? Maybe you have an existing web site that isn't fulfilling the requirements of your business? Are you looking an for eCommerce software solution but can't find a package that suits your unique needs? If you answered yes to any of these questions then you should consider custom eCommerce software development by The Integrated Solution Group. You can reduce your operating costs and improve customer loyalty by expanding your services to the Internet. It's no secret that many successful companies depend on an Internet web site to improve their business performance by allowing customers to place orders, check their order status, and to perform any number of business transactions via the corporate web site. If your customers don't currently have web access to your organization then you are probably losing business to your competitors. An effective eCommerce solution can help you improve your business and retain your valuable customers. ISG can design and build high performance custom eCommerce software tailored to the exact needs of your business and your customers.
e Commerce Web Database Design

Need help with database design and custom database development? Having trouble organizing your important business data? Are your customers frustrated because they can't get the information they need when they need it? Is your staff complaining that your business reporting system doesn't provide critical information required for decision making? Our experienced database designers will help you evaluate your business data and create a conceptual web database design tailored to the actual requirements of your company. The ISG database design team will work directly with your staff to create a custom database design that will help you build a high quality custom web software package that will improve the operational performance of your business. Our experienced software consultants will work directly with your staff to define the business requirements of your custom software, review available technology to determine the most appropriate environment for your web based applications, and build a realistic plan for the design, development, deployment, and software support of your custom web applications. Our custom web programming staff will construct the site to your unique requirements using the best available technologies.
Web Database Development e-Commerce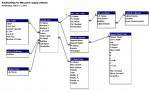 ISG provides database development services for MSSQL, MySQL, and Access databases. We use the latest development technologies including .NET, ASP.NET, and VB.NET to insure that your custom database application will function properly. Our experienced database developers can work directly with your in-house staff or, if the situation dictates, develop the entire project from design through training and implementation. ISG also provides database services for development of business database software and eCommerce database software. ISG's custom web database development also includes, Admin Control Panel, Integrated Windows Service Controls and Full Source Code delivered with your website.
We can help you design high performance custom database software that will power your business on the world wide web. ISG custom software solutions are designed and built in America.
Call ISG today to find out how our database development services can benefit your organization.