Alaska Custom Accounting Software
Custom Accounting Software Development Alaska
Are you unhappy with your existing accounting software? Do your employees maintain manual sub-systems because your business software isn't capable of performing the tasks? Does your financial reporting system meet the needs of your business? Maybe its time to look at a custom business software solution for your finance and accounting needs. If you're looking for custom accounting software development in Alaska, ISG can help.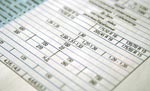 Since its inception in 1993, The Integrated Solution Group, Inc. has built hundreds of custom accounting software applications. Working directly with our clients, we provide custom software solutions and software integration services for a wide variety of industries. We deliver value by designing and building custom accounting software solutions designed to improve the operating performance of your company. Our experienced software developers can help you evaluate your business software needs and build a custom accounting software product or eCommerce software solution tailored to the specific needs of your business. We can design and build accounting system interfaces, custom budget and reporting systems, automated billing systems, and eCommerce software solutions for accounting. Let us show you how our custom software development services can help you with your everyday business software problems.
- Business productivity software
- B2B and B2C custom eCommerce software solutions
- Custom eCommerce web sites
- Web based customer service solutions
- Custom accounting software
- Financial software, financial reporting, G/L, A/R, A/P
- Merchandising, order processing and invoicing applications
- CRM and sales reporting systems
- Warehouse management software, purchasing, inventory control
- Shipping system integration
- Custom bar code software and bar code scanner integration
- Customer service, task tracking, work center management
- Laser form printing and automated fax solutions
- Office automation, document storage and retreival
- Image scanning and OCR processing solutions
- Geographical, trip routing and mapping applications
- Software integration and data conversion services
If you don't see your environment listed, please call us. We support many others, and specialize in developing interfaces between platforms / languages and custom software applications. ISG also provides extensive database development services for MSSQL, MYSQL, ORACLE, and Access databases.
Custom Software Integration Alaska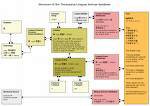 We have the software products, the people, and the proven performance record to help you deploy the appropriate level of automation for your operation, and within your budget. Our team will review your current processes in accordance with productivity goals, labor constraints, forecasted demand, and capital budget. This detailed evaluation generates the concept and design criteria for incremental system improvements through the use of our 3rd party products or custom software. Our skilled team works in collaboration with your managers to insure your systems are completed on time and without disruption.
Quality custom software from an experienced software development company. ISG custom software is designed, built and supported in the USA. Contact ISG today to discuss custom software development, custom programming and custom software integration in Alaska. We have custom Internet software and business software solutions for your business.