Arkansas Custom eCommerce Software
Custom eCommerce Software Development Available in Arkansas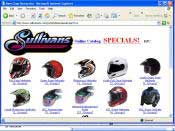 Do you need custom eCommerce software development in Arkansas? Looking for a way to improve your business communications? It's no secret that most successful companies have an eCommerce web site.  Customers are becoming more accustomed to logging into corporate websites to purchase goods and services, check their order status, and to perform any number of business transactions. The reason is simple, they can do their business at their own convenience and avoid spending time waiting in telephone queues when calling during busy working hours, and, with an effective website, this can make your business more efficient. If you don't currently provide web access to your business then you are probably losing business to your competitors. An effective eCommerce solution can help you improve your business and retain your valuable customers. ISG's professional custom software development team can design and build high performance custom eCommerce software tailored to the exact needs of your business and your customers.
ISG has provided quality eCommerce software consulting and software design services since 1993. Our experienced eCommerce software developers can assist you in building a business to business or business to consumer eCommerce software solution. Whether you need a sophisticated database driven web site, a design driven static site, or web site integration to your other business processes, ISG can design and build the necessary custom software utilizing the latest Microsoft technologies. We can work independently or, if you prefer, work with your existing staff to develop an effective eCommerce software development process, and best of all, we deliver full source code with all of our completed custom e Commerce software solutions. If you feel that your business is falling behind, or you're tired of hearing your customers complain, we can build an eCommerce software solution for you.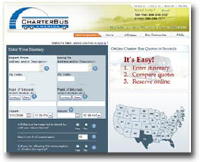 Since 1993, The Integrated Solution Group, Inc. has provided custom programming, custom software solutions and  software integration services for a wide variety of industries. We deliver value by designing and building custom business software solutions designed to improve the operating performance of your company. Our experienced software developers can help you evaluate your business software needs and build a custom software product tailored to the specific needs of your business. In addition to custom programming, ISG also offers software consulting services and assistance in software design, custom software development and implementation of proven, cost effective business software solutions. At ISG we are serious about custom programming and client success is our number one priority. We currently provide custom software programming services for a wide variety software applications and languages.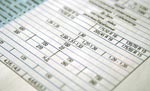 The Integrated Solution Group, Inc. works with companies that range in size from small family owned businesses to Fortune 500 companies.  Our custom business software will help you streamline business processes, reduce errors, and raise employee productivity. Contact ISG today to find out how our custom software solutions can improve the performance of your business. ISG eCommerce software consulting, eCommerce software solutions, and custom eCommerce software development services are available in Arkansas. We can put your company on the Internet. If you need it, we can build it for you, your way. ISG also provides business software support services for a variety of products including orphaned business software solutions. Our custom business software solutions are designed and built using the latest software development tools and technologies. ISG custom software is designed, built and supported in the USA. Call ISG today for a a free telephone consultation to discuss custom software development, custom programming and custom software integration in Arkansas. We have custom Internet software and business software solutions for your business.