Colorado Application Software Development

Are you looking for professional application software development in Colorado? Having trouble locating an experienced company that can provide software enhancements or custom software integration services  to improve the performance and reliability of your existing business or eCommerce software? ISG has developed hundreds of custom software software and database solutions for its clients. Our software development team understands that many businesses have unique requirements and that a "one size fits all" package is not always an appropriate or desirable solution. We believe that business metrics such as employee productivity, operating profits, and customer loyalty are often directly influenced by the quality and reliability of the software solutions deployed by the organization. We also understand that standard shrink wrapped software packages do not always provide the specific features required to meet the unique objectives of the organization and that, in some cases, custom software is the best solution.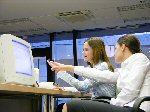 Our software professionals are available and eager to help you evaluate the custom software application development requirements for your Colorado project.  After a careful evaluation of your needs, they will recommend available software solutions, provide software design services, develop custom application software, and if necessary, provide software integration services. Documented requirements gathering, combined with attention to detail, help insure that your custom business software meets your operational objectives. ISG's application software development team has extensive experience in system analysis, software design, software integration, custom software development, installation, training and support on a variety of platforms and languages. We use the most current Microsoft tools and technologies and develop custom software on most database platforms including MSSQL, MySQL, Oracale, and Access.
Are you unhappy with your existing accounting software? Do your employees maintain manual sub-systems because your business software isn't capable of performing the tasks? Does your financial reporting system meet the needs of your business? Maybe its time to look at a custom business software solution for your finance and accounting needs.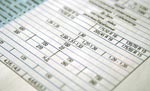 Since its inception in 1993, The Integrated Solution Group, Inc. has built hundreds of custom accounting software applications. Working directly with our clients, we provide  custom software solutions and software integration services for a wide variety of industries. We deliver value by designing and building custom accounting software solutions designed to improve the operating performance of your company. Our experienced software developers can help you evaluate your business software needs and build a custom accounting software product or eCommerce software solution tailored to the specific needs of your business. We can design and build accounting system interfaces, custom budget and reporting systems, automated billing systems, and eCommerce software solutions for accounting. Let us show you how our custom software development services can help you with your everyday business software problems.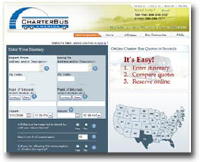 Does your organization need a database driven eCommerce web site? Can't find an 'out of the box' solution that suits your requirements or a custom web developer in Colorado? ISG can help with your web database development needs. We combine superior  database design and high performance database programming to create an optimum professional database driven website for your business. ISG's eCommerce database programmers use the latest .NET application development methodologies and web database design tools for eCommerce database development. Our custom database development team supports current Microsoft web development technologies including .NET versions 1, 2, and 3, ASP.NET, and VB.NET and, if you have other business processes that need to communicate with your corporate website, our database integration team can help you tie it all together. Contact The Integrated Solution Group today for custom database programming, custom web programming, and custom eCommerce website database development.
Quality custom software from an experienced software development company. ISG custom software is designed, built and supported in the USA. Contact ISG today to discuss custom software development, nternet software and business software solutions for your business.