Hawaii Custom Web Software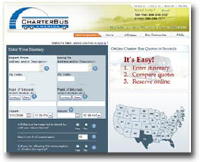 Are you looking for an experienced custom software developer to build a web application for your Hawaii business? It's a well-known fact that the Internet has changed the way the world does business. Would you like to convert existing software to run as a browser based Internet application or do you want to streamline your customer service processes by providing information to your customers via the Internet? Many new business applications are being designed and built with full Internet capabilities. Customers can now buy online, track their order status, obtain tracking information, etc. without ever speaking with a customer service agent. Executives can access vital information while on the road and workers can perform their duties from the comfort of their own home. In effect, the world has become one giant network providing businesses countless opportunities to improve efficiencies, reduce overhead, improve customer service, and increase profitability. The possibilities are endless and the rewards staggering. ISG can help you design and develop the custom web software necessary to take full advantage of all the Internet has to offer.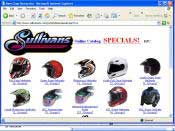 The Integrated Solution Group, Inc. has developed hundreds of custom business software and database driven website applications since 1993. We provide our clients the state of the art software design and software development services necessary to help you build a quality, high quality custom web application. Our custom software products will improve the operational performance of your business and help expand customer loyalty. ISG's experienced software consultants will work directly with your staff, or independently if preferred, to define the business requirements of your custom site, select an appropriate development language, and recommend a database technology and environment most suitable for your web based applications. Our web software consultants will also engineer a realistic plan for the design, development, deployment, and software support of your custom web applications and our custom web programming staff will construct the site to your unique requirements using the best available technologies. ISG's custom web software and custom web application development typically includes:
Microsoft .Net or PHP Technology
Active Server Web Pages
Integrated MSSQL, Oracle or MySQL Database
Content Management if Desired
Windows or Linux based Web Server
Administrative Control Panel
Integrated Windows Service Controls
Delivered with Full Source Code
Don't let your business fall behind your competitors. Our mission is to help our business partners maximize their performance by leveraging Internet technologies. We have many, many years of software design and software integration experience and we enjoy sharing this knowledge with our customers. At ISG we believe in our continuing commitment to customers in finding the best possible technology solutions for their custom web applications. We can help you design high performance custom software that gets the job done and we support what we sell.
ISG custom web applications are design, built, and supported in America.
The Integrated Solution Group, Inc. – Custom Web Software to Improve Your Business.