Kansas Database Services
Professional database development company available for local or remote database development assignments in Kansas. C# and .NET database programmers with hands on experience building complex smart client and database driven web applications. Database consultants will collect requirements and design a quality, high database solution geared to the specific requirements of your business. Additional database services provided by ISG include:
Custom Database Services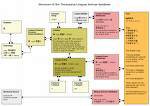 Since it's founding in 1993, ISG has specialized in providing custom database services for a wide variety of businesses and organizations. Our database consultants can help you evaluate your custom database needs and our database development team can build a custom database application. In addition to database design and development, ISG provides a broad array of database development services including custom database programming, database integration, database optimization and performance tuning, and web database development. Let us show you how to improve data integrity, enhance your reporting systems, and integrate your database software products and improve your business.
Web Database Development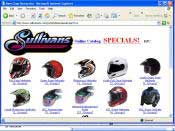 Do you have a custom database software application that you want to run on the Internet? Having trouble deciding where to start?  The Integrated Solution Group database consultants can help you evaluate your custom database needs and our web database development team can build a database driven website tailored to the exact needs of your business. We can develop a professional database driven website design for your business. Our clients range from small organizations to large Fortune 500 companies. We can work independently, or with your technology team, to design and build a custom database software application for your business. Contact ISG today for a free database development consultation.

Do you have an existing database driven software product that isn't integrated with your business software applications or need help with database integration or custom database development in Kansas? Or maybe you want to add custom database software to an existing Access, MySQL, Oracle, or SQL Server database solution? ISG's database application development team can help you design, develop, and install custom database software tools that will provide access to all of your business data. Database development and high performance relational database design.