Massachusetts Custom Software Consulting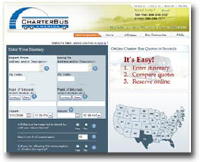 Are you looking for an experienced custom software developer in Massachusetts? Having trouble locating a Boston area company that provides the services that you require? If so, then you should Contact ISG for a free, no obligation telephone consultation to discuss your software development and software integration requirements.
At The Integrated Solution Group, Inc. we understand that your Massachusetts business probably has unique business requirements not addressed by 'off the shelf' software products and that finding a suitable business software solution might not be possible. It is our belief that business performance metrics such as employee productivity, operating profits, and customer loyalty are heavily influenced by the quality of the business application software deployed within the organization. We also understand that some packaged software may satisfy the majority of your requirements but that additional modifications or custom software development is required to make the software fully functional for your needs. We work directly with our clients to find the best solutions for their business requirements by providing software consulting, RFP development, software design, business process definition, software evaluation, and custom software development services.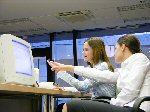 Are you business software systems fulfilling the needs of your organization? Having problems locating the source of inaccurate or unreliable enterprise data? Software problem identification can be a difficult task for executives with limited time and resources. In some cases it may be advantageous to have the assistance of an experienced, unbiased software development company with a proven track record of software application development and implementation. Since 1993, The Integrated Solution Group, Inc. has helped numerous organizations identify and resolve complex business problems and information system obstacles. ISG consultants have hands on experience in a wide variety of environments ranging from large automated warehouses to sophisticated customer contact centers. Our software design and software development teams have years of experience in custom programming and application software development. We can help you identify and resolve problems with your business processes, information systems, or technology utilization. ISG's consulting methodology includes, but is not limited to, the following tasks:
Define the problem.ISG software consultants will evaluate your software, interview users, conduct appropriate tests, and analyze symptoms to provide an accurate, concise definition of the problem.
Quantify the problem.Once a software problem is defined the decision making executive needs a clear understanding of the effects of the problem, either in terms of value (dollars to be gained or lost)to the organization, or as a strategic opportunity (competitive advantage, increased customer loyalty, improved employee retention, etc.)
Identify a solution.Once the problem has been articulated and it's scope determined, a course of action for resolution can be determined. In some cases the problem may not be severe enough to justify action but, if necessary, further action could involve a search for new software, software repair or enhancement, or custom software development.
Implement the solution.ISG' software consulting team will provide the necessary software design, software development plan, test plan, and installation plan tailored to the requirements of the chosen solution. Where appropriate, software integration services to link multiple software products will also be provided.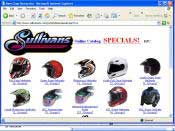 The Integrated Solution Group, Inc. has developed hundreds of custom business software applications since 1993. Our professional staff provides the software design and software development experience necessary to help you design and build a high quality custom web software package that will improve the operational performance of your business. Our experienced software consultants will work directly with your staff to define the business requirements of your custom software, review and evaluate available technology options to determine the most appropriate development environment for your web based applications, and build a realistic plan for the design, development, deployment, and support of your custom Internet software applications. Our web database development staff will help you select the appropriate software platform, database, (we support most popular database products including MSSQL, MySQL, Oracle, PostgreSql, and MS Access), and construct the site to your unique requirements using the best available technologies. ISG's custom web software and custom web application development typically includes:
Microsoft .Net Technology
ASP, .Net, PHP Active Server Pages
Integrated MSSQL, MySQL, Oracle Database
Admin Control Panel
Integrated Windows Service Controls
Full Source Code Option
Don't let your business fall behind the competition. Our mission is to help our business partners maximize their operational and financial performance by leveraging Internet technologies and high performance custom web sites. We have many, many years of software design and software integration experience and we enjoy sharing this knowledge with our valued customers. At ISG we are committed to helping customers find the best possible technology solutions for their custom web applications. We can design and develop a custom database driven website for you. ISG custom software is built and supported in the USA. We currently service all US states and territories.