Minnesota Web Database Development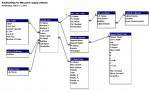 Do you have a difficult database problem and can't seem to find a database development company in Minnesota that can solve the problem? Maybe you're thinking about migrating to a new database platform or building an entirely new database or database driven website? If so, ISG can help. Our database consultants and database design team have many years of hands on experience designing and deploying customized database applications for a wide variety of organizational and business requirements. Our custom database software is designed and built with performance in mind. ISG database consultants will help you gather and define your business requirements, create UML diagrams depicting required use case information, and construct the documentation necessary for proper data requirement definitions. Our database designers will construct a data model of these requirements and build a data dictionary of all required data elements, and define the normalized database, stored procedures and triggers necessary to optimize performance and reliability.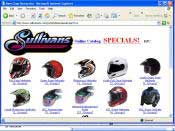 Do you have a custom database software application that you want to run on the Internet? Having trouble deciding where to start? ISG provides custom web database development services using the latest Open Source and .NET application development methodologies including web database design tools for MSSQL, MySQL, and Access databases. Our database developers provide database programming services in C#, .NET versions 1, 2, and 3, ASP.NET, VB.NET, as well as open source languages such as PHP, Perl, and Ruby. We can work directly with your in-house staff to develop new database applications or, if the situation dictates, develop the entire project from your design specifications. ISG database integration personnel can also help you integrate existing custom database software with your eCommerce web site.
The Integrated Solution Group, Inc. has provided custom database services since 1993. During that time we have developed hundreds of custom software solutions for a broad array of applications. Our trained database consultants can help you evaluate and document your custom database needs and our database designers can translate this information into an effective database model. In addition to database consulting and design services, ISG also provides database website development, custom database programming, web database integration, and ASP database development. Our team can develop a professional smart client or database driven website design for your business. Our clients range from small organizations to large Fortune 500 companies, and we can work independently, or with your technology team, as the situation dictates. Let us show you how our database development services can improve the information systems in your business.