Missouri Database Services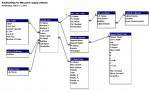 Are database problems holding your company back? Having troubled getting reliable reports or suffering from database crashes? Can't locate a database services company in Missouri familiar with your database platform? ISG can help. Since 1993 ISG has developed hundreds of custom software solutions addressing a multitude of common business problems. Our database development team knows how to identify a problem and devise a workable solution. We can assist with reliability and performance problems on existing databases, or our database consultants and database designers can analyze your business requirements and build a new database solution that will improve the performance of your business. ISG custom databases are designed and modeled for maximum performance and reliability. Our databases are fully normalized and we use stored procedures and triggers to further optimize performance and reliability.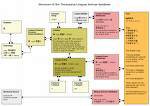 The Integrated Solution Group, Inc. has provided custom database services since 1993. ISG database consultants can help you evaluate your custom database needs and our database development team can build a custom database application tailored to the exact needs of your business. In addition to database design and development, ISG provides a broad array ofdatabase development services including custom database programming, database integration, and web database development. Our clients range from small organizations to large Fortune 500 companies and yes, we will work in Missouri. We can work independently, or with your technology team, to design and build a custom database software application for your business. Let us show you how to improve data integrity, enhance your reporting systems, and integrate your database software products.
Warehouse management software, purchasing, inventory control
Shipping system integration
Custom bar code software and bar code scanner integration
Customer service, task tracking, work center management
Laser form printing and automated fax solutions
Office automation, document storage and retreival
Geographical, trip routing and mapping applications
Software integration and data conversion services
Custom database driven websites
Business productivity software
B2B and B2C custom eCommerce software solutions
Custom eCommerce web sites
Web based customer service solutions
Custom accounting software
Financial software, financial reporting, G/L, A/R, A/P
Merchandising, order processing and invoicing applications
CRM and sales reporting systems
Work center management software and work flow solutions
Image scanning and OCR processing solutions
Please contact The Integrated Solution Group for more information on the many platforms / databases and custom software applications we support.