Montana Database Consulting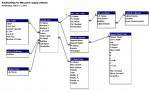 It's no secret, a quality database starts with a quality design. Seemingly small details become critical elements when a production database is subjected to the reliability and performance requirements of a fully functioning smart client or web database application. The Integrated Solution Group, Inc. has been building custom database software applications since 1993. We work nation wide and are available to work with your team in Montana. Our database consultants and database design team can analyze your business requirements and help bring your concept to fruition. We can develop the software and database requirements documentation necessary to insure the success of your project. ISG database designs include a comprehensive database model and data dictionary and our databases are fully normalized. Judicial use of stored procedures and triggers adds to the overall performance and reliability of our database solutions.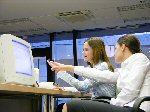 Do you want to get more results from database software applications but don't know where to start? Do your employees complain about the lack of meaningful information from ineffective reporting systems? ISG can help. Our experienced database consultants will help you analyze your reporting requirements create a database design that yields the results you are looking for and, if necessary, our database integration specialists will build the custom database software necessary to link your stand alone database products. At ISG we take database consulting seriously. We use the latest Open Source and Microsoft technologies to insure that our custom database solutions are fast, accurate, and reliable.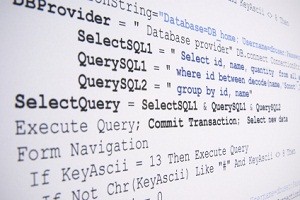 ISG database programmers will help you get maximum results from your MSSQL, MySQL, and Access database applications. We use the latest development technologies including C#, .NET, ASP.NET, and VB.NET to insure that your custom database software will function properly and perform well under peak loads. Our experienced database developers can work under the direction of your in-house staff or, if the situation dictates, design and develop the entire project at our Woburn, MA. facilities. ISG is a full service database development company and we also support orphaned database software and custom database software applications. Contact The Integrated Solution Group, Inc. today for more information on our database consulting services.