Nevada Relational Database Design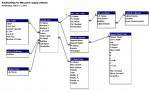 Tired of database crashes or unreliable database reporting systems? Overwhelmed by constant complaints for users and clients? Are you looking for database development, database consulting or database design in Nevada? Not satisfied with what local companies have to offer? ISG can help. We provide custom database development services throughout the US and are available for travel to Nevada. Our database consultants and database design team will help you gather your business requirements, data requirements, and use cases, and organize them into a structured database design including a database requirements specification, database model, data dictionary, and UML documentation of use case scenarios.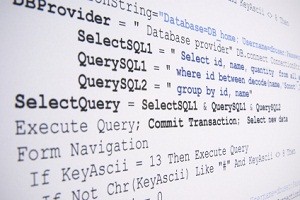 Quality database programming help can be hard to find. If you have database  development projects that just aren't getting done the you should contact ISG. Since 1993 The Integrated Solution Group, Inc. has designed and built hundreds of custom software applications. Our experienced database consultants can help you organize your business requirements and our database programmers can build the custom database software you need to run your business. Custom database programming requires significant attention to detail. Our database programming experts have years of database development experience and our database consultants can provide a relational database design that will improve the integrity of your valuable business data. Our database services include Access database programming, ASP database programming, and custom web database programming. If you need custom database programming or object oriented database programming, we can provide a knowledgeable database designer or database developer. ISG's database programming staff uses the most current Microsoft tools to provide .NET database programming, web database programming, and VB database programming (Visual Basic database programming).

The first step in a custom database development project should be the creation of an effective software design. This specification should include a database design, a user interface design, a business  rules processing design, test plans, implementation and training plan, and the necessary hardware acquisition / deployment plans to make the project a success. The database designer should build a conceptual database design and use a data modeling tool to insure that the relational database design and indexing structures are correct. Use of additional performance tools such as data grids, stored procedures and triggers also need to be carefully planned during the database design phase. Other considerations also need to be included in the design, such as SSL for web database development and appropriate security for all custom database software.
Our clients range from small organizations to large Fortune 500 companies and yes, we will work in Nevada. We can work independently, or with your technology team, to design and build a custom database software application for your business.