New York Database Services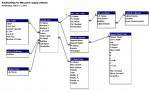 Massachusetts database development company available for New York database projects. We have experienced database designers and database developers to assist with your next MSSQL, MySQL, or Access database development project. Our database consultants and database design team can collect and document your business requirements, conduct user surveys to determine actual software requirements, and build the software requirement documents necessary for a successful database project. We develop custom smart client and database driven website applications for corporate Intranets, work flow management solutions, and B2B and B2C websites. ISG custom databases are designed and built for high performance and superior reliability. Wherever possible, our databases are fully normalized and make extensive use of stored procedures and triggers for maximum optimization.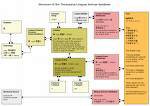 The Integrated Solution Group, Inc. has provided custom database services since 1993. ISG database consultants can help you evaluate your custom database needs and our database development team can build a custom database application tailored to the exact needs of your business. In addition to database design and development, ISG provides an array of professional database development services including custom database programming, database integration, and web database development. Our clients range from small organizations to large Fortune 500 companies and yes, we do work in New York (city and state). We can work independently, or with your technology team, to design and build a custom database software application for your business. Let us show you how to improve data integrity, enhance your reporting systems, and integrate your stand alone database software products.

Having problems extracting valuable data from an existing stand alone database application? Do you have an existing database driven software product that isn't integrated with your business software applications? Could you use some help with database integration or custom database development in New York? Or maybe you want to add custom database software to an existing Access, MySQL, or MSSQL database solution? ISG's database integration team can help you design, develop, and install custom database software tools that will provide access to all of your business data. Remember, if you can't find it, we can build it for you.