Oregon Web Database Programming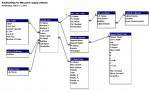 Are you looking for a professional database development company that services Oregon? The Integrated Solution Group has provided custom software solutions throughout the US since 1993. Our database application development team designs and builds complex database driven software for a wide variety of industries and we are available for assignments in the Northwest. If you are looking for web database programming or a database driven B2B or B2C eCommerce web site, ISG can help. We also provide database consulting and database design services, as well database integration for your disparate database applications. ISG custom databases are designed and built to enhance the reporting and information systems of your business. We currently work with MSSQL, MySQL, Oracle, and Access database products.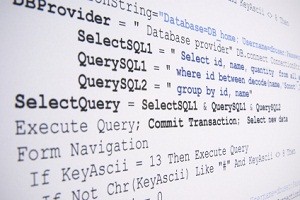 The Integration Solution Group, Inc. has developed hundreds of custom business software applications. We can provide the database consulting, database design and database software development skills necessary to help you build a high quality custom database software package that will improve the operating performance of your business. Our experienced eCommerce software consultants will work directly with you and your staff to define the business requirements of your custom software, review available database programming technology to determine the most appropriate environment for your web database applications, and build a realistic plan for the design, development, deployment, and software support of your web database software. ISG's custom web database development typically includes:
Admin Control Panel
Integrated Windows Service Controls
Delivered with Full Source Code
Microsoft .Net Technology
ASP.Net Active Server Pages
Integrated MSSQL Database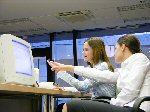 Need help with your database? Do you want to get more out of your business software but don't know where to start? Are you frustrated by a lack of meaningful information from ineffective reporting systems? ISG can help. Our experienced database consultants will help you create a database design configured to the exact needs of your business and our custom database software will help you capture and manage all of your important business data. Our database consultants and custom database design team will analyze your business requirements and help you design and implement a custom database solution that will improve the performance of your business. At ISG we take database consulting seriously. We use the latest Microsoft technologies to insure that our database designs and custom database solutions are fast, accurate, and reliable.
Contact ISG today and find out how our professional database developers can help your Oregon business.