Pennsylvania Database Services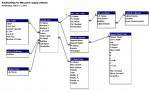 Do you have an MSSQL, MySQL, or Access database development project that you just are having problems getting started? Having difficulty locating a database services company in Pennsylvania? If so, ISG can help. We specialize in developing database driven custom smart client and web applications for a wide variety of business applications. Our database consultants and database designers can help you gather the necessary business requirements and build a database model geared to your exact specifications and our database programmers can add valuable resources to your development staff. If your database software needs a performance boost, or if your database lacks the integrity required to run your business, you should be contacting The Integrated Solution Group. We can improve performance and reliability with database normalization, tuning techniques and the use of stored procedures and triggers.
Our database development and custom database software experience includes the following applications:
Shipping system integration
Custom bar code software and bar code scanner integration
Customer service, task tracking, work center management
Laser form printing and automated fax solutions
Office automation, document storage and retreival
Image scanning and OCR processing solutions
Geographical, trip routing and mapping applications
Software integration and data conversion services
Business productivity software
B2B and B2C custom eCommerce software solutions
Custom eCommerce web sites
Web based customer service solutions
Custom accounting software
Financial software, financial reporting, G/L, A/R, A/P
Merchandising, order processing and invoicing applications
CRM and sales reporting systems
Warehouse management software, purchasing, inventory control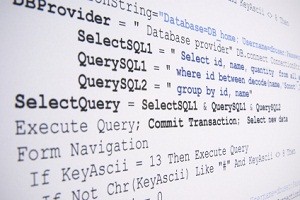 ISG provides database programming and database development services for MSSQL, MySQL, and Access databases. We use the latest development technologies including .NET, ASP.NET, and VB.NET to insure that your custom database application will function properly. Our experienced database developers can work directly with your in-house staff or, if the situation dictates, develop the entire project from design through training and implementation. We also provide database programming services for orphaned software products.
Our clients range from small organizations to large Fortune 500 companies and yes, we will work in Pennsylvania. We can work independently, or with your technology team, to design and build a custom database software application for your business. Let our expert database developers show you how to improve data integrity, enhance your reporting systems, and integrate your database software products.