Utah Relational Database Design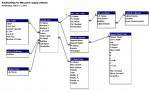 Is your business having difficulty keeping track of valuable operating data? Do your customers complain because they don't have access to information via your corporate web site? Do your enterprise reporting systems need upgrading? Maybe we can help. Since 1993 The Integrated Solution Group,Inc. has provided custom database software solutions to a wide variety of industries throughout the country. Our database consultants and database designers use the most current web tools to work with our clients and, if necessary, are also available to work on site in Utah. We have the experience necessary to deliver reliable, high performance smart client and custom database driven B2B and B2C web applications. Our database development team is comfortable working with MSSQL, MySQL, Oracle, Access, and most other major database products. ISG also provides service for custom database software and orphaned database software products.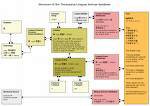 Do you need custom database software development to power your business? Our database consulting team and experienced database development professionals can design and build a custom database solution that addresses your unique business requirements and innovative software strategies. Our software development life cycle methodology includes documentation of your project objectives, a comprehensive study of your business processing rules, a detailed system design including user interface requirements, processing rules and requirements, database design and database model, as well as detailed testing and implementation plans. ISG database programming personnel use the latest Microsoft tools and methods to create a quality custom database solution and the entire database application development process is monitored by our project management and quality control staff.

The first step in a custom database development project should be the creation of an effective software design. This specification should include a database design, a user interface design, a business rules processing design, test plans, implementation and training plan, and the necessary hardware acquisition / deployment plans to make the project a success. The database designer should build a conceptual database design and use a data modeling tool to insure that the relational database design and indexing structures are correct. Use of additional performance tools such as data grids, stored procedures and triggers also need to be carefully planned during the database design phase. Other considerations also need to be included in the design, such as SSL for web database development and appropriate security for all custom database software. Contact ISG today for a free consultation regarding your database development needs.
Don't let your business fall behind your competitors. Our mission is to help our business partners maximize their performance by leveraging custom database software technologies. We have many, many years of software design and database programming experience and we enjoy sharing this knowledge with our customers. At ISG we are committed to assisting our database development needs.