Vermont Database Application Development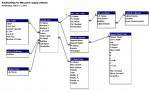 Not sure how to handle an important database development initiative? Having trouble locating and experienced database services company in Vermont? If so, maybe we can help. The Integrated Solution Group, Inc. is located in Massachusetts and we service the entire New England area. In fact, we service the entire country. Our database consultants and database designers can assist you via the Internet or, as needs dictate, work on site in Vermont. Our database programmers work with most major languages and we have built numerous smart client and database driven B2B and B2C web applications. If you are looking for a reliable, normalized, high performance database application then you should talk with us. We specialize in custom database software products and we service what we sell.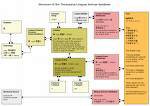 The Integrated Solution Group, Inc. has provided custom database services since 1993. ISG database consultants can help you evaluate your custom database needs and our database development team can build a custom database application tailored to the exact needs of your business. In addition to database design and development, ISG provides a broad array of database development services including custom database programming, database integration, and web database development. Our clients range from small organizations to large Fortune 500 companies and yes, we will work in Vermont. We can work independently, or with your technology team, to design and build a custom database software application for your business. Let us show you how to improve data integrity, enhance your reporting systems, and integrate your database software products.

In addition to custom database application development, ISG also provides web database development services using the latest .NET application development methodologies and web database design tools for MSSQL, MySQL, Oracle, and Access databases. We use the latest development technologies including .NET versions 1 and 2, ASP.NET, and VB.NET to insure that your custom database application will achieve maximum performance. Our experienced database developers can work directly with your in-house staff or, if the situation dictates, develop the entire project from design through training and implementation. ISG database integration personnel can also help you integrate existing custom database software with your eCommerce web site. Contact ISG today for a free consultation regarding your database development objectives.