Virginia Database Consultants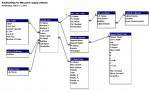 Got a high profile database application that needs development in Virginia? Not sure which database to use, what techniques you need to achieve maximum database performance, or what software languages to use for development? ISG can help. Since 1993 we have developed hundreds of custom software applications, many of them involving complex databases. Our database designers can help you gather your requirements, analyze them to select the most appropriate database products, and design a reliable, high performance normalized database utilizing MSSQL, MySQL, Oracle, or Access. Our custom database software includes smart client desktop applications as well as database driven B2B and B2C websites.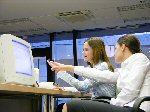 Our experienced database consultants will help you create a database design  configured to the exact needs of your business and our custom database software will help you capture and manage all of your important business data. Our database consultants and custom database design team will analyze your business requirements and help you design and implement a custom database solution that will improve the performance of your business. At ISG we take database consulting seriously. We use the latest Microsoft technologies to insure that our database designs and custom database solutions are fast, accurate, and reliable.

The first step in a custom database development project should be the creation of an effective software requirements document. This specification should include a database design, a user interface design, a business  rules processing design, test plans, implementation and training plan, and the necessary hardware acquisition / deployment plans to make the project a success. The database designer should build a conceptual database design and use a data modeling tool to insure that the relational database design and indexing structures are correct. Data objects, stored procedures, and triggers should also be defined to insure maximum performance and reliability from the database application.
ISG specializes in developing interfaces between platforms / languages and custom software applications. Our database development staff can help you develop custom database software applications to power your business and our database consultants and database designers can help you resolve issues with your existing database applications. Call ISG today to find out how our database development services can benefit your organization.