Washington Web Database Development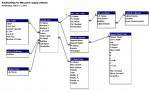 Do you promote your company on the world wide web? Are your customer service personnel still tied up on the phone or can your customers visit your web site to process orders, verify shipping, and perform other necessary customer service tasks. If your answer is no then you are probably missing an opportunity to make your company more profitable. The Integrated Solution Group, Inc. specializes in building work flow management customer service systems designed for both Intranet and Internet use. Our custom database software applications will make your staff more efficient and more more productive and your customers will be happier. Contact ISG today for a free consultation on operational improvements for ryour Washington based company.
Our custom database software experience includes but is not limited to, the following applications:
Shipping system integration
Custom bar code software and bar code scanner integration
Customer service, task tracking, work center management
Laser form printing and automated fax solutions
Office automation, document storage and retreival
Image scanning and OCR processing solutions
Geographical, trip routing and mapping applications
Software integration and data conversion services
Data warehousing and data mining software
Custom database driven websites
Business productivity software
B2B and B2C custom eCommerce software solutions
Custom database driven eCommerce web sites
Web based customer service solutions
Custom accounting software
Financial software, financial reporting, G/L, A/R, A/P
Merchandising, order processing and invoicing applications
CRM and sales reporting systems
Warehouse management software, purchasing, inventory control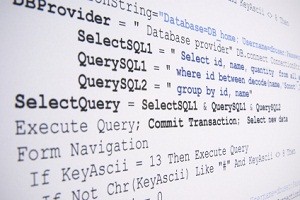 Do you have a custom database software application that you want to run on the Internet? Having trouble deciding where to start? The Integrated Solution Group, Inc. has provided custom database services since 1993. ISG database consultants can help you evaluate your custom database needs and our web database development team can build a database driven website tailored to the exact needs of your business. In addition to web database design and database website development, ISG provides a broad array of database development services including custom database programming, web database integration, and ASP database development. We can develop a professional database driven website design for your business.
The Integrated Solution Group has provided custom programming services and developed custom software solution for numerous organizations ranging from small businesses to Fortune 500 companies, and we can help your business with custom database development solutions too.