Software Support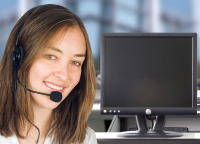 Is poor software support hurting the performance of your business or causing you to lose valuable customers? Are you tired of waiting for vital information because your business software applications are unreliable and failing at the worst possible times? Not satisfied with your current software support? Has your software supplier dropped support on your particular product or version? Can't locate the original author? Or maybe you just want to augment your existing in house support? The Integrated Solution Group can help. We provide support for a variety of operating systems, languages, custom software, and shrink wrapped packages. We also support home grown and orphaned software products. Contact us with your unique needs.
ISG works with it's clients to develop creative, flexible support plans designed to fulfill the needs of your organization. Regardless of your requirement, we are committed to delivering the highest quality support services. We provide support for a wide variety of custom business software, \ operating systems, hardware, and technology platforms.
Our dedicated support team is committed throughout the life cycle of your project. Our mission is to support you in the software design, software development, and implementation of your project. Since we have been with you throughout the entire process, we truly understand your needs and tailor our support services accordingly. ISG also provides software support for custom eCommerce software solutions.
At ISG we take our business partnerships seriously. We believe that providing superior software support services is critical to ensuring the business success of our customers. We also believe that our continuing commitment to emerging technologies allows us to assist our partners in finding the best possible software support solutions.
The Integrated Solution Group, Inc. works with companies that range in size from small family owned businesses to Fortune 500 companies. Our custom business software will help you streamline business processes, reduce errors, and raise employee productivity. Contact ISG today to find out how our custom software support can improve the performance of your business. ISG also provides eCommerce software consulting, eCommerce software solutions, and custom eCommerce software development. We can put your company on the Internet. If you need it, we can build it for you, your way. ISG also provides business software support services for a variety of products including orphaned business software solutions.
ISG custom software is designed, built, and supported in America.
The Integrated Solution Group, Inc. – When Software Support Really Counts.