Warehouse Management Software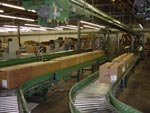 The Integrated Solution Group designs and implements custom warehousing and distribution solutions that help our clients improve inventory management, reduce operating costs and significantly improve order processing and shipping times. We can design an effective warehouse management strategy, provide custom programming and software integration services. If you need custom barcode software or other custom software development to address a unique situation, we can help. ISG has been developing custom wholesale distribution software since 1993. Our custom solutions include optimized picking software, targeted put-away software, and shipping software integration with UPS WorldShip and Fedex EasyShip.We have proven expertise in the following warehouse management disciplines:
Order processing and fulfillment
Inventory management / warehouse layout
Multi-location bin storage / random put-away
Bar coding / scanning / RF systems
Optimized / consolidated picking systems
Conveyor / automation integration
UPS / FedEx Shipping system interfaces
Automated payment processing systems
Laser forms printing / electronic forms storage
Automated fax and email notifications for orders, shipments, invoices, and more
Customer service / warehouse management system interfaces
EDI / XML data exchange
B2B eCommerce web order processing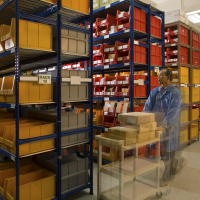 We're proud of our team's depth of knowledge, experience and track record of successful installations and implementations. ISG can assist you with your warehouse management system design and development, integration of your existing enterprise systems, and business process improvements that will make your organization more efficient and more profitable.
Contact ISG today to discuss your needs for warehouse management software, bar coding and scanning solutions, shipping system integration, document storage and retrieval, and automated notification software.