eCommerce Custom Software Development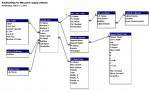 Do your customers complain that they can't access your business software via the Internet? Is your business losing ground to your competitors because you don't have an eCommerce web site? Do you have an existing web site that isn't fulfilling the requirements of your business? Are you looking an for eCommerce software solution but can't find a package that suits your unique needs? If you answered yes to any of these questions then you should consider custom eCommerce software development by The Integrated Solution Group. It's no secret that the Internet is here to stay. Customers like to be able to do their business when it is convenient for them and they won't hesitate to do business elsewhere if they can get the services that they want when they want them. Don't wait until you start losing customers. ISG can provide the software design, software development, and software integration services necesary for the creation of a high quality Internet Software solution that will help you improve your business. Our professional custom software development team can help you reduce phone calls and streamline business processes by creating a custom web interface for your customers.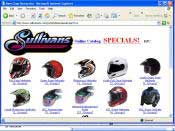 The Integrated Solution Group, Inc. has developed hundreds of custom business software applications since 1993. We can provide the software design and software development skills necessary to help you build a high quality custom web software package that will improve the operational performance of your business. Our experienced software consultants will work directly with your staff to define the business requirements of your custom software, review available technology to determine the most appropriate environment for your web based applications, and build a realistic plan for the design, development, deployment, and software support of your custom web applications. Our custom web programming staff will construct the site to your unique requirements using the best available technologies.

In addition to custom database application development, ISG also provides web database development services using the latest .NET application development methodologies and web database design tools for MSSQL, MySQL, and Access databases. We use the latest development technologies including .NET versions 1 and 2, ASP.NET, and VB.NET to insure that your custom database application will achieve maximum performance. Our database development and custom database software experience includes Business productivity software, B2B and B2C custom eCommerce software solutions, Custom eCommerce web sites, and Web based customer service solutions.
Our experienced database developers can work directly with your in-house staff or, if the situation dictates, develop the entire project from design through training and implementation. ISG database integration personnel can also help you integrate existing custom database software with your eCommerce web site.
Don't let your business fall behind your competitors. Our mission is to help our business partners maximize their performance by leveraging custom database software technologies. Since 1993 we have provided software design and database programming services and we can do the same for you. At ISG we are committed to assisting our customers in finding the best possible technology solutions for their database software applications.
We can help you design high performance custom database software that will power your business on the world wide web. ISG custom software solutions are designed and built in America.