Delaware Software Development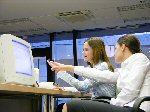 Looking for a proven company to provide custom software development in Delaware? Maybe you have ideas for processes that will improve your customer satisfaction or increase your sales but can't seem to find the necessary software? Since 1993, The Integrated Solution Group has developed hundreds of custom software custom software  solutions for our clients, in a wide variety of industries. We understand that some businesses have unique software requirements that simply aren't addressed and by a "one size fits all" software package and that these standard software packages may not be an appropriate solution for every organization. We also realize that not all software development companies share the same level of experience and endeavor to share our many years of development knowledge with our clients. if you believe that business metrics such as employee productivity, operating profits, and customer retention are directly influenced by the quality of the business software deployed by the organization, then you owe it to yourself to find the best development company available. Our custom accounting software and custom business software development experience can help you take your organization to the next level, and if you need to add an internet presence ISG can design and build a custom ecommerce software application that will power your business on the world wide web.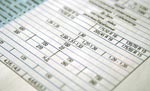 The Integrated Solution Group builds custom business software solutions for a variety of applications ranging from complex finance and accounting software to comprehensive warehouse management systems. Our businesses software solutions are custom engineered for each project and normally delivered with full source code.  Some of our business software products include:
CommerceLink – Business to business ecommerce web software designed for wholesale distributors. Complete internet catalog/order processing system designed to interface with your business system. Will also run as 'stand-alone' web application.
RoadWizard – Scheduling and dispatching software that streamlines the scheduling and routing of your truck fleet. Import orders from your business system and generate routes based on your business rules. Includes graphical interface.
DataMonitor – Eliminate redundant data entry and reduce errors. Enhance customer service functions by integrating ODBC compliant software such as UPS WorldShip with your business system.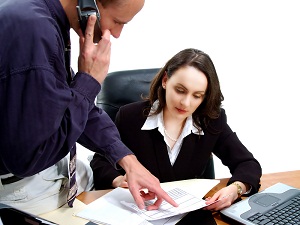 Problem identification and resolution is often a difficult task for busy executives. In many instances it is  advantageous to have the help of an experienced, unbiased software development company familiar with all aspects of business software design. Since 1993, The Integrated Solution Group, Inc. has helped numerous companies identify and resolve their complex business problems. ISG business consultants have hands on experience in a wide variety of environments ranging from large automated warehouses to sophisticated customer contact centers. Our software design and software development teams have years of experience in custom programming and application software development. We can help you identify and resolve problems with your business processes, information systems, or technology utilization.
Experienced custom software team available for software development projects in Delaware. Why settle for less? ISG custom software is designed, built and supported in the USA. Contact ISG today for a free telephone consultation to discuss your custom software development, custom programming and custom software integration needs.