Florida Custom Software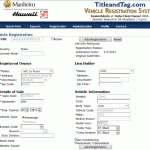 Are you looking for custom smart client or database driven website development in Florida? Having trouble locating a local company that meets your requirements? Maybe you're frustrated with the performance of your existing business software or have ideas for custom software that will improve your business operations? Are inefficient business processes costing you time and money or putting your business at risk? If you answered yes to any question then you should consider working with The Integrated Solution Group.
At ISG we understand that your Florida business may have unique software requirements not addressed by 'off the shelf' software products and that finding a suitable business software solution might be impossible. It is our belief that business performance factors such as employee productivity, operating profits, and customer loyalty are often directly related to the quality of the business application software deployed by the organization. We also understand that packaged software does not always provide the specific features required to meet your unique objectives and sometimes require modifications or custom software enhancements.
Florida Custom Accounting Software
Are you unhappy with your existing accounting software? Do your employees maintain manual sub-systems because your business software isn't capable of performing the tasks? Does your financial reporting system meet the needs of your business? Maybe its time to look at a custom business software solution for your finance and accounting needs.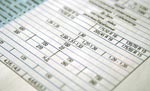 Since its inception in 1993, The Integrated Solution Group, Inc. has built hundreds of custom software packages, many of which involved custom accounting software applications. We work directly with our clients to provide custom software solutions and software integration services for a wide variety of industries. ISG delivers added value by designing and building custom accounting software solutions designed to integrate with your existing business applications. Our experienced software developers can help you evaluate your business software needs and build a custom accounting software product or eCommerce software solution tailored to the specific needs of your business. We can design and build accounting system interfaces, custom budget and reporting systems, automated billing systems, and eCommerce software solutions for accounting. Let us show you how our custom software development professionals can help you with your everyday business software needs.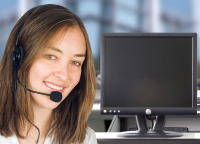 Is poor software support hurting the performance of your business or causing you to lose valuable customers? ISG works with it's clients to develop creative, flexible support plans designed to fulfill the needs of your organization. Regardless of your requirement, we are committed to delivering the highest quality support services. We provide support for a wide variety of custom business software, operating systems, hardware, and technology platforms.
Quality custom software doesn't just happen. proper development requires attention to detail and careful collection and documentation of business requirements. ISG has the experience required to build a successful software solution for your business. ISG custom software is designed, built and supported in the USA. Contact ISG today to discuss custom software development, custom programming and custom software integration in Florida. We have custom Internet software and business software solutions for your business.