Rhode Island Custom Programming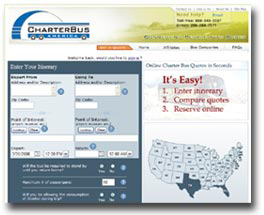 Since 1993, The Integrated Solution Group, Inc. has provided custom programming, custom software solutions and software integration services for a wide variety of industries. We deliver value by designing and building custom business software solutions designed to improve the operating performance of your company. Our experienced software developers can help you evaluate your business software needs and build a custom software product tailored to the specific needs of your business. In addition to custom programming, ISG also offers software consulting services and assistance in software design, custom software development and implementation of proven, cost effective business software solutions. At ISG we are serious about custom programming and client success is our number one priority. We currently provide custom software programming services for a wide variety software applications and languages.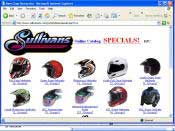 ISG has provided quality software consulting and eCommerce software design services since 1993. Our experienced eCommerce software developers can assist you in building a business to business or business to consumer eCommerce software solution. Whether you need a sophisticated database driven web site, a design driven static site, or web site integration to your other business processes, ISG can design and build the necessary custom software. We can work independently or, if you prefer, work with your existing staff to develop an effective eCommerce software development process, and best of all, we deliver full source code with all of our completed custom e Commerce software solutions. If you feel that your business is falling behind, or you're tired of hearing your customers complain, we can build an eCommerce software solution for you. ISG provides eCommerce software solutions for Open Source and Windows environments. We develop on MSSQL, MySQL, Oracle, PostgreSql, and MS Access database platforms.

Does your organization need an eCommerce web site? Can't find an 'out of the box' solution that suits your requirements? ISG can help with your web database development needs. We combine superior web database design and high performance web database programming to create an optimum professional database driven website for your business. ISG's web database programmers use the latest .NET application development methodologies and web database design tools for web database development. Our custom database development team supports current Microsoft web development technologies including .NET versions 1, 2 and 3, ASP.NET, and VB.NET and, if you have other business processes that need to communicate with your corporate website, our database integration team can help you tie it all together. Contact The Integrated Solution Group today for custom database programming, custom web programming, and custom web site database development.
The Integrated Solution Group, Inc. works with companies that range in size from small family owned businesses to Fortune 500 companies. Our custom business software will help you streamline business processes, reduce errors, and raise employee productivity. Call ISG today to find out how our custom software solutions can improve the performance of your business. ISG also provides eCommerce software consulting, eCommerce software solutions, and custom eCommerce software development. We can put your company on the Internet. If you need it, we can build it for you, your way. We support a variety of software products and and if you need orphaned business software solutions.